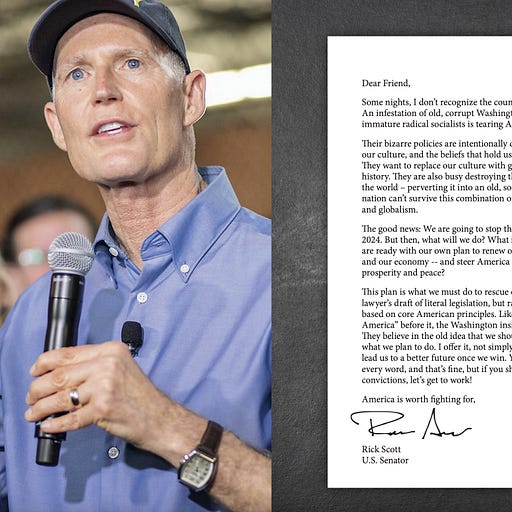 Feb 25 • 53M
Rick Scott's 11 Theses
Exploring the new Republican-MAGA fusionism.
This episode is for paid subscribers
A private podcast, just for our supporters.
Sarah and JVL take a break from the real news to look at one humble senator's plan to rescue America.
If you want to see the document we talk about, it's here.
This episode is for paid subscribers